Ms. Katie
(School Age Teacher)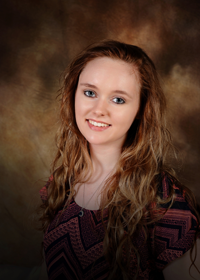 What year did you start at CFK?
I started working at CFK in October of 2013 as an Assistant Teacher to Sue in Sing-a-longs and closed the 1st floor. The summer of 2014 I became a Lead Teacher and started to float to all different age groups. I have now spent time in all of the classrooms here at CFK and I also worked as the opening Receptionist for a short time. I currently spend my days with school age in Symphony B.
What year did you begin your early childhood profession?
I began my early childhood profession when I started working at CFK, but I had plenty of experience with children before working here. I have babysat quite a bit since I was 13 years old.
Tell about your family.
I have one sister (Abby) and we grew up in a Christian home with my Mom and Dad. Both my sister and I attended CFK and my we both attended ALCS from Kindergarten through 12th grade. My family is really close, we spend a lot of time with my grandparents (both sides of the family) and we also all live within 3 blocks each other.
Who was/is the most influential person in your life? Why?
Both my Mom and my Dad are the most influential people in my life. They both challenge me in so many different ways to do my best and stay positive in everything I do. They have always encouraged me to follow my dreams as they have helped me out along the way. They were great role models growing up.
Do you have any pets?
I have one dog named Zack who is a short-haired miniature dachshund. He is my little baby. I currently have six gerbils, but about a year ago I had 29 gerbils!
What is your hobby?
I love the outdoors during the warmer months. I like going for walks, spending time outdoors with my neighbors, playing volleyball, listen to music, and DIY crafts. One hobby I have recently adopted is taking ballroom dance lessons with my wonderful boyfriend, Lucas.
Share a spiritual experience in your life.
I deal with physical pain on a day to day basis and I have for a couple years, and throughout this pain I have really learned the past two years to lean on the Lord with my worries and He always finds a way to lift me up and manage my pain. He is my healer.
What is your favorite scripture?
Proverbs 3:5
"Trust in the Lord with all your heart, and lean not on your own understanding."