Ms. Carol
(Quarter Notes Teacher)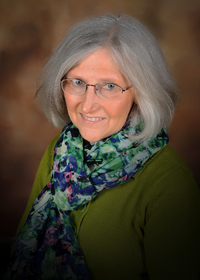 What year did you start at CFK?
I started at Campus For Kids in September, 1996 after receiving my BA in psychology, working with students on the University of WI campus, marrying, being a stay at home Mom and an in home childcare provider.
What year did you begin your early childhood profession?
My early childhood profession started when I was 12 years old teaching Sunday School to the kindergarten and younger aged children. There was a need and my parents thought it would be right up my alley. In college children pulled at my heart and I took courses that might lead me along those lines. As a young married woman, I took part in Child Evangelism Fellowship and learned some very valuable lessons in child discipleship. I taught Good News Club in my home for many years as well as Sunday School.
Tell about your family.
I grew up with 5 siblings in Chicago where I met and married my husband. God gave us 3 sons here in Madison, 2 of which are married and have children of their own.
Who was/is the most influential person in your life? Why?
My parents were because they pointed me to the Lord, Creator and Savior of the universe and set an example on how to live a life pleasing to God..
Do you have any pets?
Having grown up always having a dog, as my children were growing up, we had a golden retriever, bird, rabbit, guinea pig, mice, 2 rats and 2 turtles. I now live without their company.
What is your hobby?
Reading is my favorite, but I like active things like walking, talking, sewing and crafts.
Share a spiritual experience in your life.
The greatest spiritual experience I've had was when the Lord came into my life, not only convicting me of my sins, but forgiving and empowering me to live for Him and His Kingdom. His actions in my life continually amaze me.
What is your favorite scripture?
Romans 8:28 28 And we know that in all things God works for the good of those who love him, who[a] have been called according to his purpose.
Romans 8:32-33 32 He who did not spare his own Son, but gave him up for us all—how will he not also, along with him, graciously give us all things? 33 Who will bring any charge against those whom God has chosen? It is God who justifies.
Romans 8 is a favorite Chapter in the Bible.