Ms. Becca
(Grace Notes Teacher)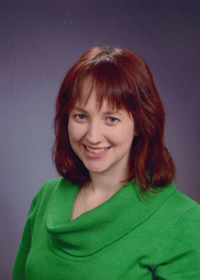 What year did you start at CFK?
I started working at Campus for Kids in March of 2006. I was a floater until I graduated high school in 2007, and then I worked with the 3 year olds. I left Campus for Kids in 2008. Now I am back (December2016) and am working with the 2 year olds. I am so excited to start this journey.
What year did you begin your early childhood profession?
I love to work with children. I started taking classes in 2007. I have taken some classes for child care, along with Intro to Psychology and Sociology. I also have a CAN certificate. I love learning and will be taking more classes towards a degree for Early Childhood Education.
Tell about your family.
I am the oldest of 5 kids, who are all 2 years apart, until you come to the youngest-who is 10 years apart. I am 16 years older than her. Family is really important. I have two kids: one girl and one boy, about a year apart. I love them more than anything. They teach me something new every day.
Who was/is the most influential person in your life? Why?
I look up to my parents. They have been through a lot and their story has taught me so many things. They have been my rock. I do not know what I would do without them.
Do you have any pets?
My family has 2 dogs: Oreo, a rat terror and Onyx, a black poodle. They are extremely friendly. My mother has a horse named Rose.
Share a spiritual experience in your life.
I have been through a lot and have learned so much during my journey. God is again, now, where my eyes are focused. He is the center of my life. Every morning we pray over our school, administrators, children, and teachers. We pray for our families. We thank God for all he is and all he does. God is with us every day and all the time!
What is your favorite scripture?
"What, then, shall we say in response to these things? If God is for us, who can be against us?" Romans 8:31